Extreme Ghostbuster goofs: Here's a place you can crack a few laughs at the EGB's. Introducing a few of the goofs made by the cartoonist's during the making of the Extreme Ghostbusters.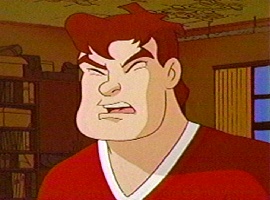 "The Pied Piper Of Manhattan": As Garrett says, "They're pretty disturbing to my metabolism too," you can see him blink. Look closely and you'll notice that his eyelids are upside-down.
"Killjoys": Eduardo spins a ghost trap on his finger on his right hand. In the next shot, it's spinning on a finger on his left hand.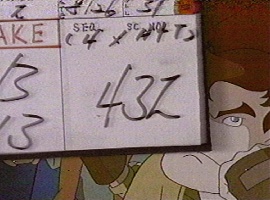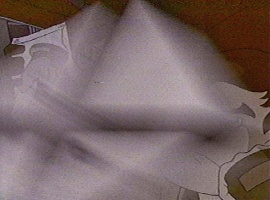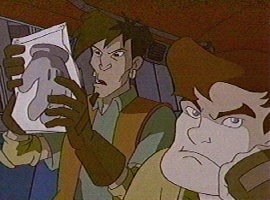 "Killjoys": After Kylie, in Ecto-1, tells of the vampire analogy, we can see for a brief two frames, the clapboard ...... being removed from the next shot.
NOTE: Since the episode first aired, this has been corrected.